Olide Smart Household Automatic Sliding Door For Dogs/Cats
Olide Smart Household Automatic Sliding Door
Olide smart household automatic sliding door is small and smart. The track can be cut off or adjusted according to the width of the door.
The height of the machine is narrow, so doors/windows with narrow door frames or window frames can be installed.
If there are walls on both sides of the door, there is no need to drilling and install. If there is no wall, it needs to be installed with drilling.
Smart Household Automatic Sliding Door Advantages
Olide smart 
household automatic sliding door can be controlled by mobile phone and smart speaker, like Alexa and Google home. 
By connecting a home WiFi router to the host, you can operate the window from the smart speaker and smart phone. And whether you are in the office or on a business trip or traveling, you can use your smartphone to control your home doors/windows.
When you forget to close the window or door on a rainy day;
When you want to ventilate the room but cannot get home in time;
No one is at home, and when a thief comes in, the smart sliding door opener can really help you!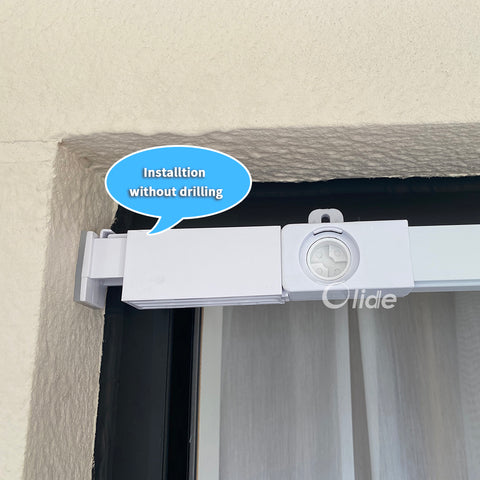 No Need Drilling Installation
Easy to install, just need to attach the track in the same way as an adjustable telescopic rod on a window/or door frame. No need punch many holes in frames; No need professional workers anymore; Please enjoy your DIY project!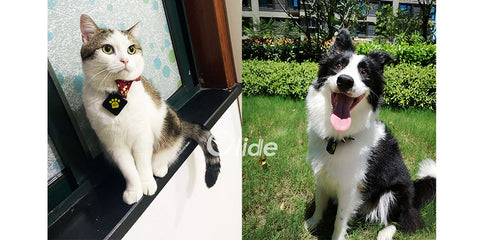 Olide smart 
household automatic sliding door
 work with optional accessories, suitable for more situations. The door operator system can connect with handicapped push switch,wireless push switch,body sensor and pet tags.
After you connected with pet tags,the pet with the tags can make the door open automatically. Especially,when you're reading books or newspaper,your pets could come in and out freely.

Convenient Control for High Windows 
Your home, office or other places may have high windows. These windows may require you to use a ladder or step on a chair to open them. This is a dangerous moving for the elderly and children.
For safety, you may need a smart sliding window opener. Once installed, you can control your windows anytime and anywhere. It is also very useful for windows that are inconvenient to push frequently.
Olide Smart Sliding Door Opener Features
A Door/Window Opener with Strong Compatibility
Built-in Reliably Microchip
Proprietary Control Protocol
---
We Also Recommend
---