Olidesmart Contactless Automatic Swing Door with Smart RFID Pet Tags
Olidesmart Contactless Automatic Swing Door with Smart RFID Pet Tags
Olidesmart contactless automatic swing door with smart tags both can used by people and pets.
The smart pet collar set uses RFID technology to communicate between your pet's tags and the RFID transmitter to activate your auto enabled door. It offers the highest security in preventing the chance of wild animals such as possums, raccoons, or your neighbors' pets from activating your auto door system. 
One full package including 2pcs smart tags and 1pc RFID receiver, if you have more than 2 pets, you can purchase additional tags. The receiver can be fixed on the wall, wired with the swing door opener, the receiver can receive the signal transmitted by tags and trigger the door to open.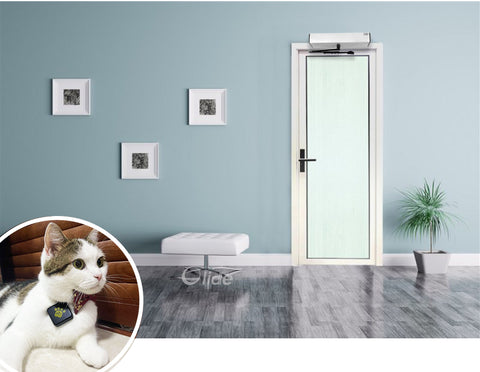 Contactless Automatic Swing Door Opener for Disabled and Home Safety
People with disabilities are sometimes inconvenient to move, they can carry a tag with them, and the door will automatically open within the sensing range.
If the door is outside, you are afraid that it will be unsafe if the switch/push button is installed. You can choose smart tags, which only have the "key" for you or your family, so there is no need to worry about a thief entering the door. It's a contactless way to open the door,too.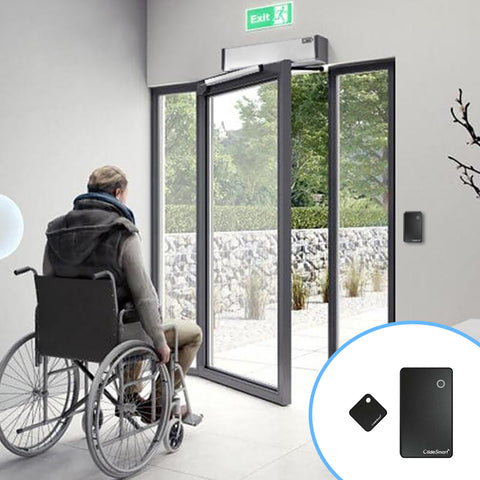 Features for Smart Pet Tags
The tag adopts waterproof design and has a compact appearance.

Three-gear sensing distance adjustable, more flexible.

Adopt dual frequency wireless signal control (125KHZ and 2.4GHZ )

The tag is low-power comsumption design, which makes battery life more durable.

The identifier adopts a wide voltage AC and DC power supply design, which is flexible in power supply.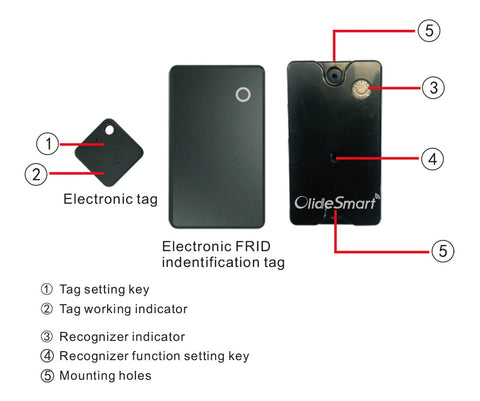 Olide-120B Automatic Swing Door Opener Features
Various parameters can be adjusted through the debugging handle, such as opening and closing speed;
Multi-function port design, can be connected to switches, electric locks, sensors and other accessories to meet diverse needs;
The automatic mode and manual mode can be adjusted. If you don't want to push it open by hand, you can increase the opening force; on the contrary, you can open the door manually by reducing the force.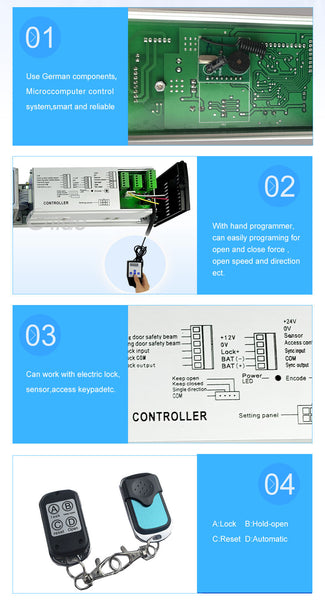 Olide-120B Automatic Swing Door Technical Specifications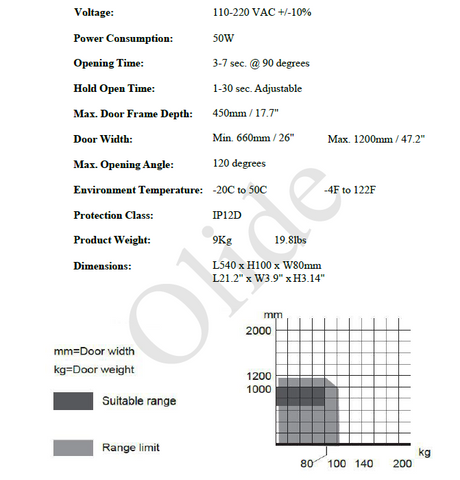 ---
We Also Recommend
---
QUESTIONS & ANSWERS
Have a Question?
Be the first to ask a question about this.
Ask a Question