Olidesmart Touchless Automatic Sliding Door Opener for Home Use
Olidesmart Touchless Automatic Sliding Door Opener for Home Use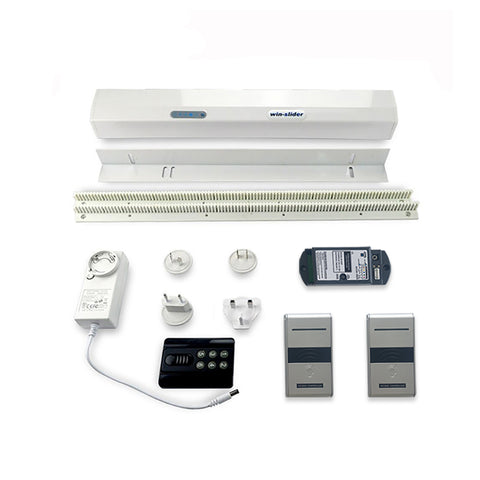 Residential Sliding Door Opener Manual
Automatic Sliding Door Opener With Hand Sensor Functions
1. It is inevitable that when entering or leaving various places, you have to open and close the door yourself. During the special time, it's undoubtedly increased the risk of infection. However, our door opener can help you avoid contact between people, you don't need to open the door by your hand, it's convenient and safe.
2. Can be used in bathrooms, operating rooms, clean rooms, restaurant, kitchens, etc.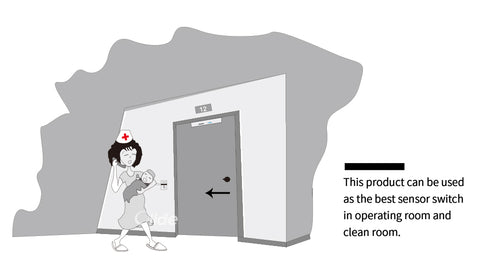 Optional Hand Sensor Switch Features
The product can be used for the sensing control of non-contact access control at entrance and exit, such operation is convenient, avoiding hand contact pollution.
The infrared modulation and demodulation sensor will absolutely not generate any interfering or interfered signals.
Front non-contact sensing with a hand (or reflectance), clean and sanitary.
Adjustable sensing distance between 1cm and 20cm can be set freely adjusted according to different occasions.
Imported high sensitivity infrared sensor has timely and convenient sensing ability.
Wireless transmitting using RF 315MHZ can realize long and stable transmitting distance.
Electroplate Stainless Steel Material Switch
Drawing process panel, resistant to high&low temperature, auti-corrosion, cambered edge design.Can be installed into cavity wall. Infrared Ray Contactless Sensor.
Adjustable sensitivity Bicolourable LED indicator. Adjustable Sensitivity Sensor.
Adjustable range 0-20cm, clokwise rotate lower the sensitivity, counterclckwise enhance the sensitivity.
High hardness aluminium alloy cover, safe and durable, shoock proof and anti abrasive. Fingerprint resistant stalinite panel.
Sensitive and responsive, navy-blue mirror surface design is minimalistic and artisic. Adjustable opening & closing time(0-3s) Adjustable sensing range (1-15m) LED background.
More convenient when using it at night. Magnetic adsorb, seamless connection.
Seamless connection design, don't need extra screw, easy to install and overhaul.
Imported high sensitivity infrared sensor has timely and convenient sensing ability.
It adopts the design of 86-type switch panel, equipped with a special bottom box, convenient for installing in various occasions.
The latest magnetic metal panel appearance design is more exquisite and fashionable.
It has dry relay contact outputs, convenient for connection with various access controllers.
Features For Residential Sliding Door Opener
Window and door modes can be switched arbitrarily.
Equipped with wireless push button and remote control, and can connect with smart switch and sensors, free choice of opening method.
Easy to install, without changing the existing door structure.
Various modes can be adjusted to meet your

multiple

needs.

Remote Control Key Instruction
Add and delete remote:
1.Add: Keep press learning key(on the door opener) 3second until the indicator become blue,then press any key of remote, indicator flash 3 times and turn off, setting is done.
2.Delete: Keep press learning key the indicator from blue to flash, all remote memory is delete after the indicator flash 6 times.
Wiring Diagram
---
We Also Recommend
---
Is this available in 240v?

Hi,
Yes, it's universal voltage, 110V-240V are available.