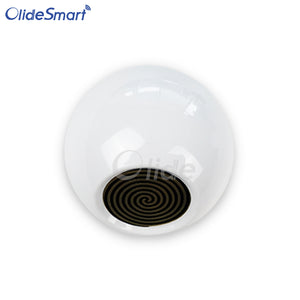 Wireless Rain Sensor Phone App Control, Work with Tuyasmart Automatic Window Opener
Wireless Rain Sensor Phone APP Control, Work with Tuyasmart Automatic Window Opener
This wireless rain sensor can working with tuyasmart window openers, please contact with us to confirm before purchase. 
After the automatic window opener is connected to the rain sensor, the window will automatically close on rainy days to avoid the house from being wet by rain. 
The wireless rain sensor is easy to install and remove, it can be wall mounted or install sides of the window. Multiple window openers can connect to one rain sensor, if it's raining, the windows will close at the same time. 
Technical Specifications
---
We Also Recommend
---
I have 2 questions. 1-Can the wireless rain sensor control the WIFI SMART ADJUSTABLE STROKE ELECTRIC WINDOW OPENER WITH THERMOHYGROMETER, PHONE APP CONTROL AND ALEXA WORKABLE? https://www.olidesmart.com/products/wifi-smart-electric-window-opener-with-thermohygrometer?_pos=1&_sid=a18fd4414&_ss=r 2- How is the rain sensor connected to the window openers?

Hi,
Yes, the model of the window opener is called OS1003 DC; the wireless rain sensor and thermohygrometer both can connect with it.
Here is a video you can refer to how to connect the rain sensor to the window opener:
https://www.youtube.com/watch?v=T2IqzGG5fIk

Como se vincula el dispositivo a Tuya Smart? He comprado un abre ventanas y he podido configurarla sin problema excepto el sensor que no lo consigo.

Hi,

¿Me puede decir qué modelo de abridor de ventanas tiene? Este sensor de lluvia inalámbrico solo puede funcionar con el abridor de ventana deslizante inteligente OS1003 y OS101.