Olide Smart Window Opener DC 24V Single Chain, Remote/Phone APP/Alexa/Google Home Control
Olide Smart Window Opener DC 24V Single Chain, Remote/Phone APP/Alexa/Google Home Control
Equipped with wifi switch, work with tuya smart and smart life app. 

- It base on tuya or smart life app. So that can work with alexa and Google Assistant, also can be controlled by Siri;
- Set limit via remote and set timer schdule via auto setting in the phone app; 
- With wide voltage so that can work for 110v to 240v;
- With up/ stop/ dowm limit for set, meet your mind easily;
- With multiple window travel distances, 300mm,400mm,500mm or further.
The chain-type window opener has a compact structure. It can maintain a long stroke and opening angle when the appearance does not change during operation, which greatly improves the visual effect of the entire window.
Equipped with remote control and a switch that integrates the receiver and WiFi functions. The control method gets more diverse and intelligent.
Phone APP Control&Timing Function
Tuya/Smart life App control, alexa/google home voice control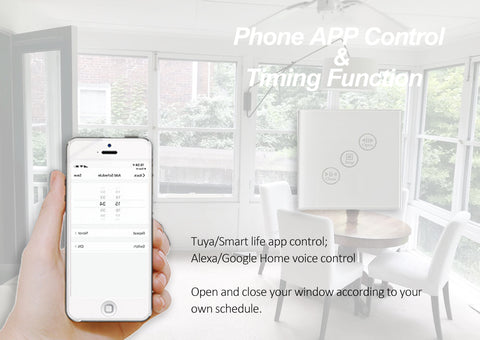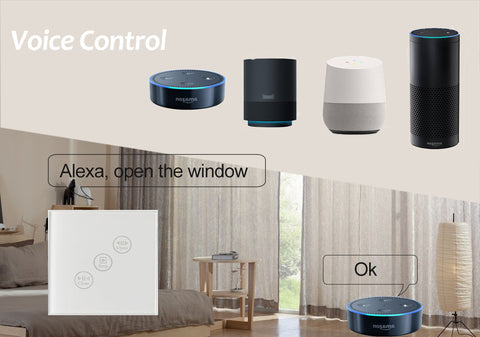 RF control via remote, there are multi-channels remote for choice, so that you can control several motor via one remote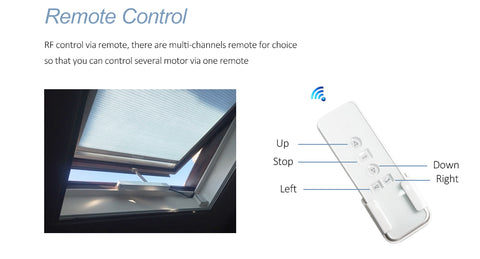 Product Features
Generous and exquisite appearance design;
Various pull/push force and strokes to choose from;
Applicable for various window type;
Overload protection, low noise design;
Double-layer metal chain design, more stable and smooth operation;
Wireless remote control and wind and rain induction method, more flexible and convenient;
Suitable Windows Type
Suitable for all kinds of top-hung windows, inner inverted windows, outer inverted windows, casement windows, mid-hung windows, swing windows, skylights, etc.
Technical Parameters
| | | | |
| --- | --- | --- | --- |
| Model: | SD300 | SD400 | SD500 |
| Push/pull force: | 300N | 300N | 300N |
| Max load bearing: | 40kg | 50kg | 60kg |
| Travel distance: | 300mm | 400mm | 500mm |
| Speed: | 8mm/s | 8mm/s | 7mm/s |
| Operating power: | 24V DC | 24V DC | 24V DC |
| Degree of protection: | 42 IP | 42 IP | 42 IP |
| Operating ambient Temp.: | -10°-+70° | -10°-+70° | -10°-+70° |
Material: Housing is made of aluminum alloy, also stainless steel can be customized, chain is made of stainless steel.
The size difference between 3 models
The size of the three models are different, and the window opening stroke is also different. The window travel distance of SD300 is 300mm, SD400 is 400mm, SD500 is 500mm, and there are other further distance that can be customized.

Wiring Diagram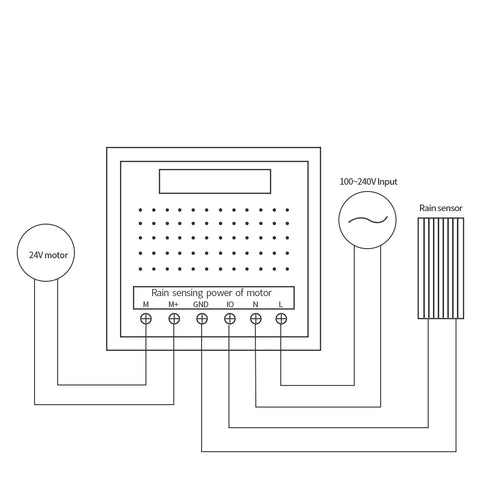 ---
We Also Recommend
---
I need a control that open 3 windows at same time ... I don't wanna have one control Per window... I wanna have one control that open 6 windows at same time ... im talking about control in wall ...( not the remote control)

Hi, 

We don't have a wall switch that can open 3 or 6 wired window openers at the same time. But the wireless Tuyasmart window opener can do that.
You can refer to the page, the wall switch is wireless, it can connect to multiple motors, and in 10m, they can open at the same time. 
https://www.olidesmart.com/collections/automatic-window-opener/products/tuya-wifi-automatic-window-opener-with-wall-switch-and-remote-control

What is the max size of the window that can be opened ?? I need to open and close a window of 150" , is it possible use it ?

Hi, window openers are usually chosen based on the travel distance and weight of the window (you can find the specifications in the detailed page), not the width of the window. If your windows is 150", a double chain window opener is recommended. Here is the link:
https://www.olidesmart.com/collections/automatic-window-opener/products/double-chain-automatic-window-opener

I ordered an electric 500mm window closer and the control switch is all in Chinese. I please need and English wiring diagram.

Hi George,

Could you please tell me your email address? So that I can send you product manual and wiring diagram, I can not send you here.

Best Regards,
Olidesmart

Do you make openers for sliding window I have one with about 30" of travel

Hi dear, you can refer to below listing for reference: https://www.olidesmart.com/products/os101
It's intelligent sliding window opener, but you should tell me your window size if you place order.