Olidesmart Wireless Card Reader, Fingerprint Kaypad For Automatic Door System
Olidesmart Wireless Card Reader For Automatic Door System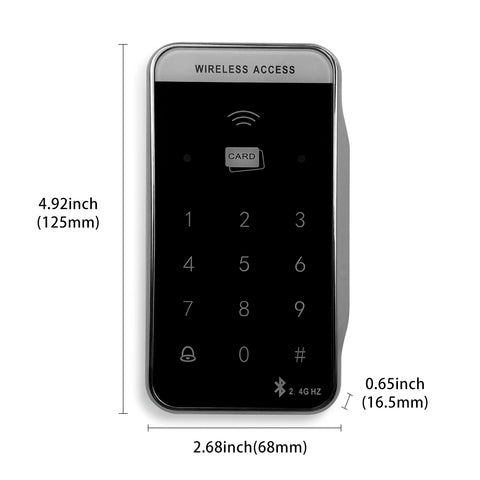 Work with the receiver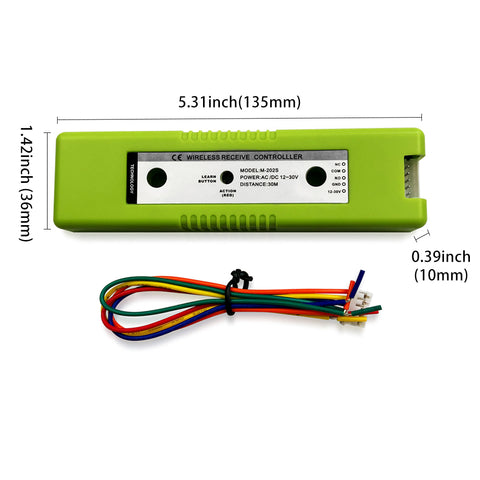 Special function key description
1. Press "9" key 3 seconds for code alignment.
2. The doorbell key act as an exit cancel key during system operation. In standby mode, it can be used as the doorbell key, only when the doorbell key matching with the company's 2.4G wireless doorbell, it can be effective.
Code Method
Code between power supply and the card reading password access control machine
Press the learning key on the power supply controller, the learning indicator light on the side of learning button lights up. Press the key "9" on the card read access control machine in 10 seconds, continously press for 3 seconds to hear the buzzer sound, then release the "9" button. The power learning light flashes to indicate successful learning.
Wireless Access Control Keypad Technical Specifications
| | |
| --- | --- |
| Working Mode: | 2.4G wireless code alignment |
| Working Voltage: | 3V-6.5V (4pcs AAA battery)  |
| Low Voltage Alarm: | Voltage lower than 3.3V alarm |
| Static Current: | <=50uA |
| Working Current: | 23MA |
| User Capacity: | 1000pcs standard users (IC cards) |
| Password: | 1pcs public password (4 digits) |
| Open Door Method: | Card, password and card+password |
| | |
| --- | --- |
| Card Type: | 13.56MHZM1 or M1 |
| Read Card Distance: | 10mm-50mm  |
| Launch Distance: | 30 meters in no barrier place |
| Battery Life: | >=12 months (100 times a day) |
| Output Time: | 1-99 seconds adjustable |
| Working Temperature: | -10°C-60°C |
| Relative Humidity:  | 20%-90% |
Receiver Technical Specifications
| | | | |
| --- | --- | --- | --- |
| Working Mode: | 2.4G wireless code alignment | Input Voltage: | AC/DC12-30V |
| Static Current: | 30mA/DC12V | Action Current: | 74mA/DC12V |
| Contact Holding Time: | 2 seconds | Working Temperature: | -10°C-60°C |
| Relative Humidity: | 20%-90% | Receicing Sensitivity: | -95dbm |
Receiver Wiring with Automatic Sliding Door

Wiring Diagram With Automatic Swing Door
---
We Also Recommend
---
Instructions on programming card readers?

Hi,
I have sent it to your email, please check.

How do you program the keypad codes, key fobs and cards?!

Hi,
Here is a video you can refer to:
https://www.youtube.com/watch?v=8m_moOaLZQQ